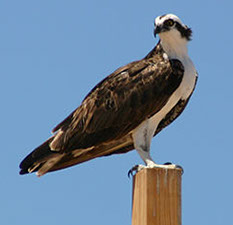 There are well over 3,000 species of plants and animals that are endemic to Baja California and the Sea of Cortez. We identify a tiny fraction of these below, concentrating on the more conspicuous and unusual ones that you may encounter while staying at the Cube. The sand dune, desert, mountain, sea, and tidal environments each support a rich variety of creatures and plants. They are mostly benign, but there are a few that one should be wary of, including stingrays, scorpions and rattlesnakes, and, of course, the numerous thorny cacti that populate the desert. For a more comprehensive overview of the flora and fauna of the area we recommend Roy Houston's truly encyclopedic book Northwestern Gulf of California and Adjacent Desert.
MARINE LIFE
PIGMY OCTOPUS (Octopus digueti) The pulpo is bout 4 inches long and may be found on the coquina at low tide. A local delicacy
ROCK CLAM (Chione californiensis) These small but tasty clams can be found at low tide.
​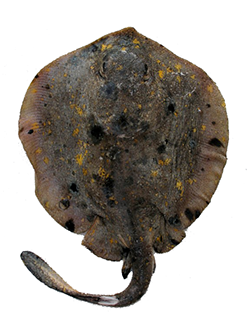 ROUND STINGRAY (Urobatis halleri) Stingrays hide in the sand and may be encountered at low tide. Their sharp sting at the end of the tail is quite painful. Avoid lifting the feet when wading in shallow water. This shuffling motion will cause the rays to scurry away.
BOTTLENOSE DOLPHIN (Turciops truncatus) Up to 12 feet in length, the bottlenose dolphin can sometimes be observed surfacing and diving.
CALIFORNIA SEA LION (Zalophus californicus) Usually heard rather than seen, the sea loin is a distinctive part of the soundscape during calm weather.
​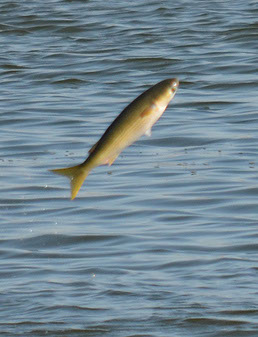 STRIPED MULLET (Mugil cephalus) These are the mysterious fish that leap out of the water, sometimes two of three times in succession for reasons unknown. They are often seen close to the shore. Being herbivores, they are elusive to fishermen using bait.
CONNONBALL JELLYFISH (Stomolophus meleagris) Like bright blue tennis balls floating in the water, they are apparently harmless.
DESERT IRONWOOD (Olneya tesota) The ironwood tree is about 30 feet tall with sparse, prickly foliage. Its dense wood is prized for carving and firewood.
BURRO WEED (Ambrosia dumosa) This grey-green shrub is the dominant vegetation in the sandy areas of the wash to the west.
PRICKLY PEAR (Opuntia) The prickly pear grows clusters oval flat leaves covered with barbed hairs. In the spring it produces vivid pink flowers.